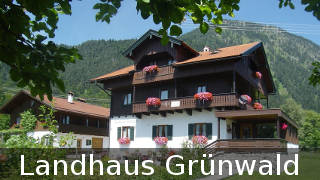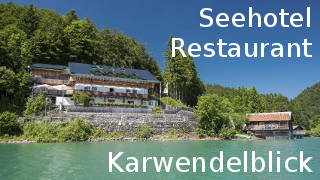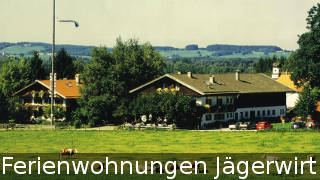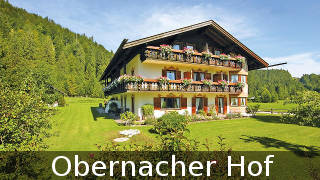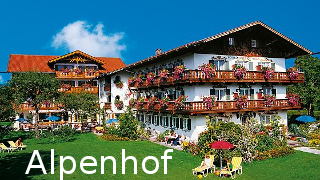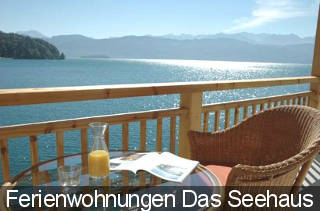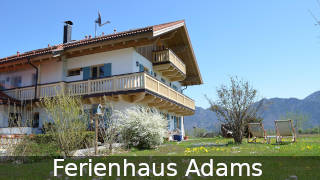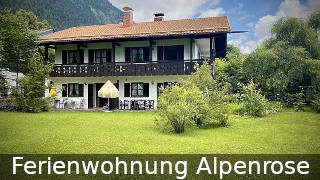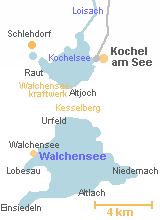 Größere Karte
Vacations in the surroundings
Additional informations for your vacations in the area around the mountain-lakes Walchensee and Kochelsee in the region Tölzer Land. You'll find webcams, informations about restaurants, bike-tours and much more...
Lake Walchensee & Lake Kochelsee
The lakes Kochelsee and Walchensee are some of the nicest lakes in Bavaria suitable for great sightseeing. The lakes are located in the south of Munich, the Bavarian capital. The lakes developed as a result of the melting of the ice age glaciers.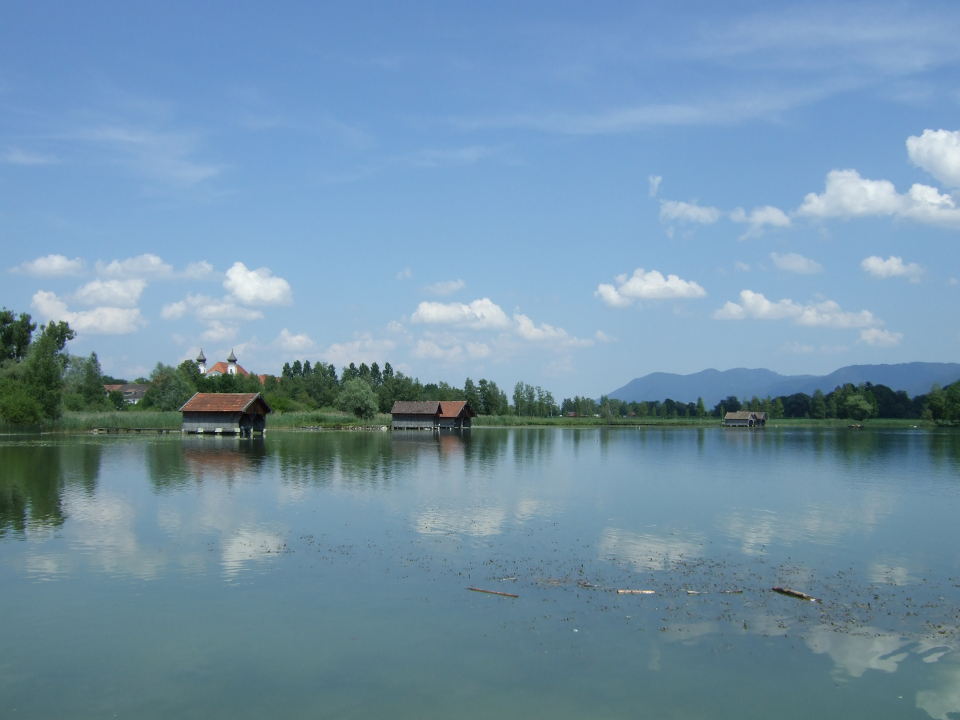 Monastery in Schlehdorf at the lake Kochelsee
With the train (stations at Benediktbeuern and Kochel am See) or the car (highway A8 and normal streets) you need a little less than an hour from the center of Munich to the lake Kochelsee. Via the street ''Kesselberg'' you could reach the Walchensee by bus and car, although parking spaces are really limited in summer times.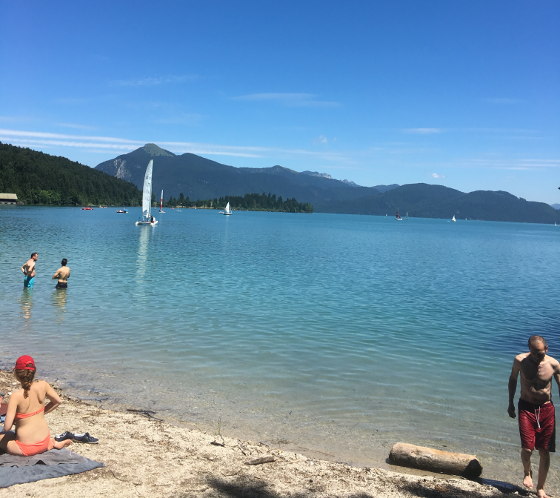 Swimming in lake Walchensee.
On the lake Kochelsee, you could go by a little ship. The lake Walchensee is famous for windsurfing and other watersports for leisure time.
Hiking to the
Herzogstand
a popular mountain between Walchensee and Kochelsee.
We are sorry for not having translated all of the extensive content of our Walchensee-Kochelsee website. We only offer you this site in English but hope that by explaining the most important things you will not have any problems with the other sites in German language:
Accomodation / hotels / vacation rentals
On the following three lists / websites, you could look for your accommodation. Most of the hosts do have at least a basic knowledge of the English language, so just ask them what you would like to know. There are two easy possibilites for you:
Just choose the accommodation you are interested in. On the following page, there is a form called ''Buchung anfragen''. Fill in a short text, your preferred dates and your e-mail-address and click on the green button below. An e-mail with your message will be sent to the host/accomodation.
The other possibility would be, that you choose several accomodations by checking the small checkboxes next to each list item. Below the list, there is a green button which brings you to a form, where you could enter some basic informations like your preferred dates and your e-mail-adress. Then click on the green button below the form.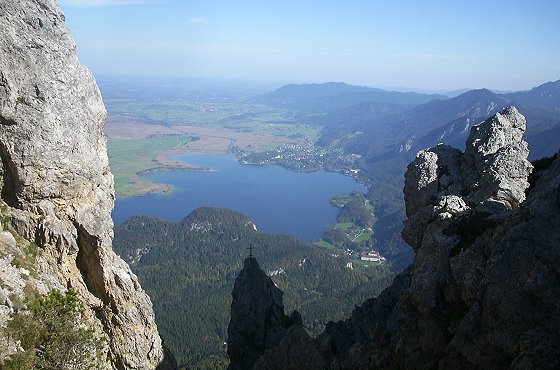 Mountains next to Kochelsee.


On the following websites, we offer much more information and impressions with many pictures of the lakes.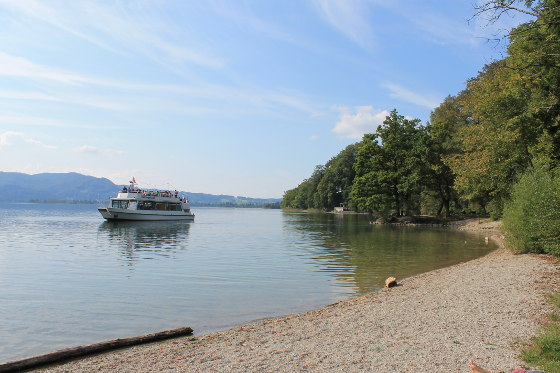 Ship at the lake Kochelsee.